Football LiveScore ?
Coaching a football team? Eager parent for a player? Interested in creating smashing LiveScore comments like the ones on VG-Live or LiveScore.com?
Now you can report from your match and have the comments immediately available on your home-page!
Try HeksComment. A LiveScore generator with accompanying server-side code.
Have a look at screenshots and videos below for a brief overview. For more information - e-mail me (Address at the bottom of the page)
Client features (MIDlet on N97 - other touch screen devices may also work)
Selectable memory location for preferences and match summary (Saved in html)
Selectable language (Currently: Norwegian and English)
Automatically keepts track of time and score
Drag-and-drop replacement players or position exchanges
One-click in-game formation change (4-4-2, 4-3-3,...)
Click on player to select event caused by that player
Events cover: Goal, Chance, was flagged for offside, caused a penalty kick, corner or free-kick for the opponent,
injury, given warning or card by refree, created own-goal
Click on opponent team to select event caused by a player on that team (Same set of events)
Automatically keeps track of which period is currently active (first, second, first and second added-time...)
Create free-comments inbetween events reporting subjective opinions
Select camera and take a snapshot - add image text (Not demonstrated in emulator, only on real N97)
All events, images and comments are sent immediately to server
Server features
User selectable text strings for each event, using meta tags for player, event and team
Given item above: implicitly multi-lingual
Single php file for receiving events from cell-phone
Single php file for displaying score
Client auto-update (Ajax powered)
Only changes communicated to save bandwidt
Match events stored in database (MySQL)
Get list of previous matches
Screen-shots and movies (from emulator) Set preferences (once)
Define available players (once)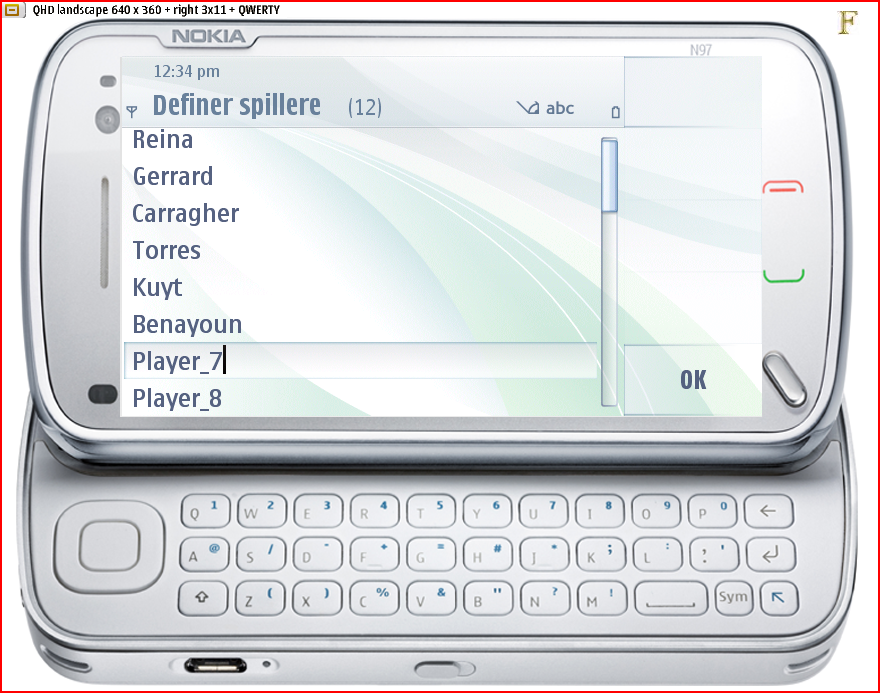 Set up todays match - opponent, formation, location...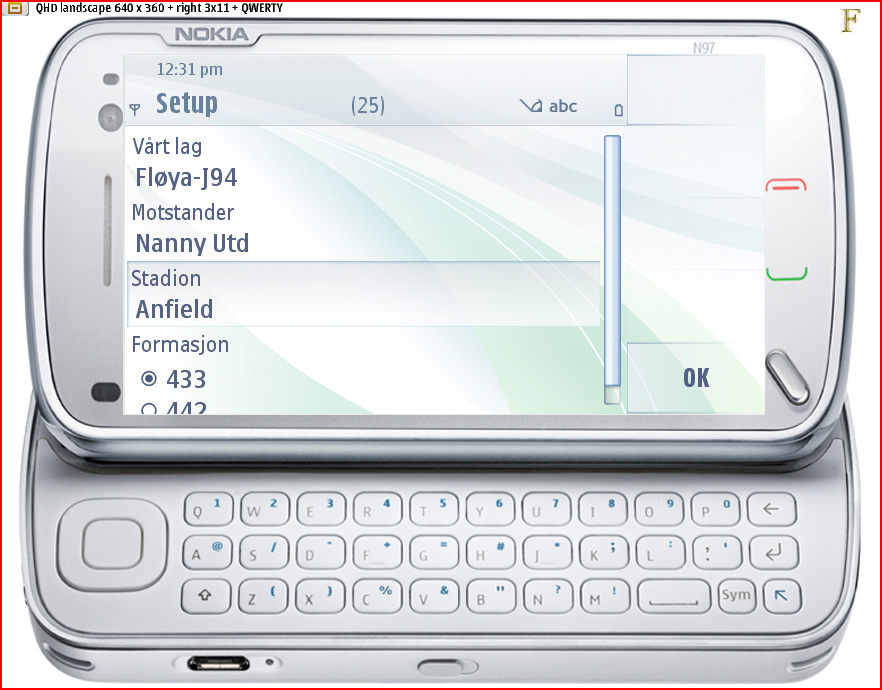 Select players for this match - starters and bench (max 17)
Set start formation - move players to designated positions
Start the match and report events
The web page is updated automatically (language and text strings are configurable)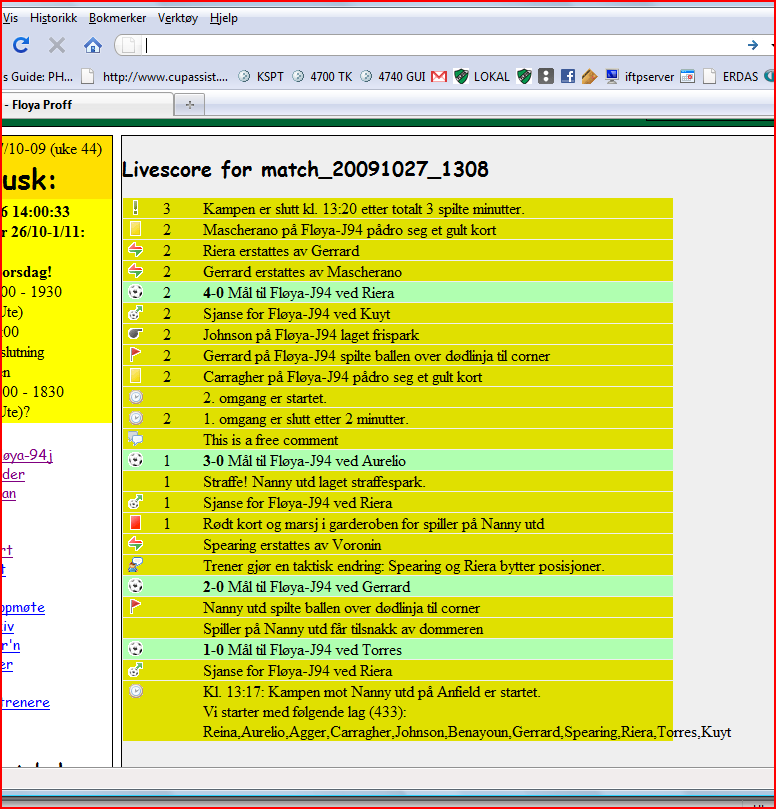 View saved match events on phone memory after match
Interested? e-mail me or
make a small donation to receive current and future versions ;)